Al-Qadi Laundered Money With Help of Erdoğan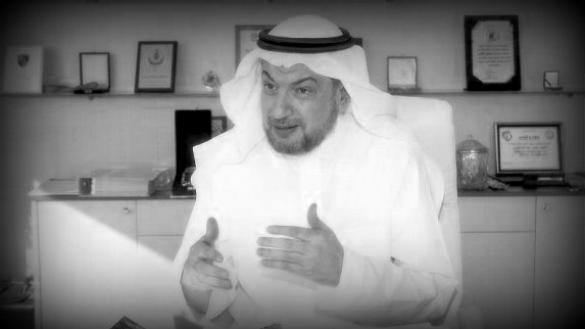 Yasin al-Qadi, a notable figure for alleged involvement with al-Qaeda as a financier that led to his assets being frozen in the US and EU for almost a decade after 9/11, has become even more deeply implicated in the anti-corruption investigation which has dominated headlines in Turkey since December 2013. Al-Qadi is a personal friend of Turkish Prime Minister Tayyip Erdoğan, who publicly defended the Saudi businessman against allegations of terrorism. Al-Qadi is still designated as a terrorist according to US law. The latest allegations against al-Qadi, this time brought up by Turkish courts, claim that he has been engaging in laundering money, with the help of a mysterious benefactor, thought to be PM Erdoğan.
According to claims from those close to the investigation, telephone records have been added to the anti-corruption operation case file that appear to show al-Qadi's right-hand man, Osama Qutb, engaging in money laundering in Turkey on behalf of the Saudi businessman. Qutb is, according to Turkish newspaper Hürriyet, the nephew of Sayyid Qutb, the Salafist theorist who was executed for plotting to assassinate the Egyptian President Gamal Nasser in 1966.
The phone conversations reportedly include a conversation from 5 April 2012 between Osama Qutb and the Turkish businessman Cengiz Aktürk, the founder of Cengiz Construction, in which they discuss the most appropriate method to launder large sums of money:
Osama Qutb: That thing, you know… That money… [We have to start to get it working]...
Cengiz Aktürk: You mean the money has to be "cleaned". You can't do that much money with perfume, I mean, it's impossible.
OQ: Yeah.
CA: But here it will be alright. Perfume doesn't make such serious returns. But here, you can at least show those figures as a clear income… You know, there's a degree to which you can turn in a written statement saying you bought this house with this income."
According to the claims, the enterprise Aktürk had in mind for the money laundering was in mining. The investigation file reportedly includes information pointing to the Prime Minister getting involved to ease the way for the money laundering. The Prime Minister allegedly intervened at the request of the Saudis to overturn a negative report from the Kanlıca Forestry Department on a certain mine pit, allowing the laundering through that mine to go ahead. The file reportedly contains a telephone conversation between a Prime Ministry official İlker Aycı and the Minister of Forestry and Water, Veysel Eroğlu, in which the pair discuss a certain "Beyefendi" [gentleman] who the minister says he will ask to intercede to solve the problem. As the Prime Minister has powers above those of a cabinet minister, and as he has already been implicated in a similar scandal in which former Minister of Environment and Urban Planning Erdoğan Bayraktar was taped saying he would ask the "Big Boss" to intercede, speculation is mounting that PM Erdoğan is involved in this case, as well. It is claimed that further evidence included in the case file also points to the "gentleman" in question in fact being the Prime Minister himself.