New York renames Manhattan street 'Muhammad Ali Way'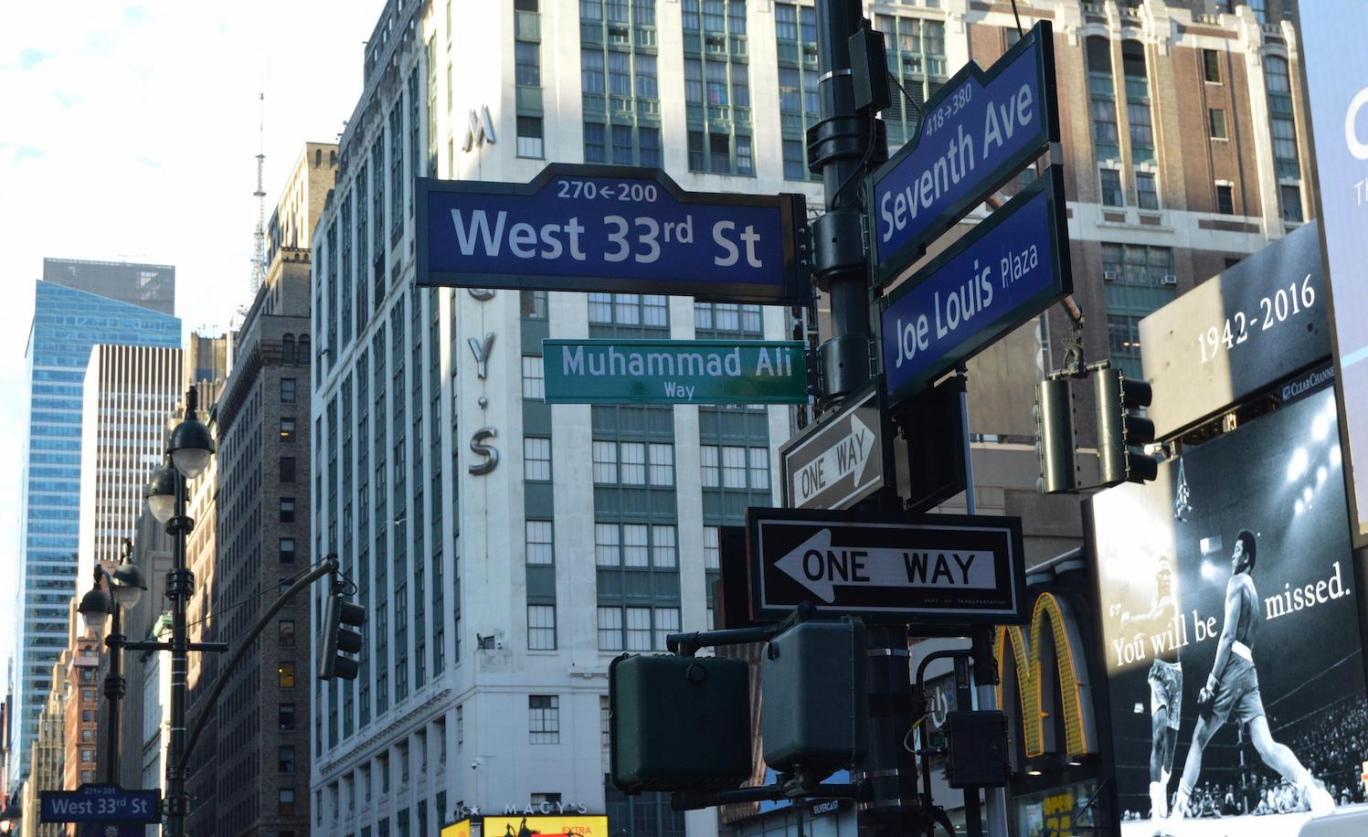 New York renames Manhattan street 'Muhammad Ali Way'
New York has temporarily renamed 33rd Street to honor the late boxing legend Muhammad Ali.
The Manhattan street was christened "Muhammad Ali Way" on Tuesday, near the iconic Madison Square Garden where the three-time world champion boxer fought eight times.
Muhammad Ali was a champion, activist and the self-proclaimed Greatest," New York Mayor Bill de Blasio said in a statement announced the honor. "Throughout his life he lived up to that title again and again – and today, we are paying tribute to the man in the heart of this city."
The 73-year-old fighter passed away on Friday after experiencing respiratory issues.
Ali fought one of his most famous rivals Joe Frazier in the Garden in 1971 for the so-called "Fight of the Century."
"Muhammad Ali inspired America with his bravery," Council Member Corey Johnson said in a statement. "He stood up to forces of injustice and he prevailed. In doing so, he changed the world."