USA: PKK Taking Children as Weapons in Turkey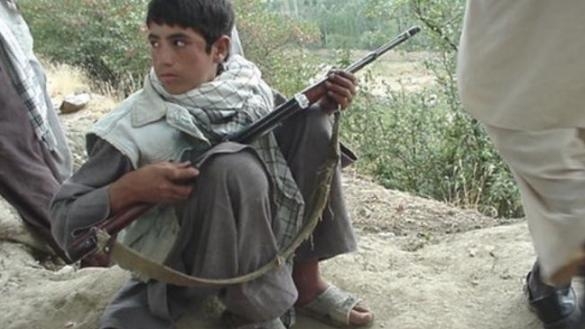 In the US Department of Labor's Findings on the Worst Forms of Child Labor, it has been officially recognised that the PKK terrorist organisation has been using children in its operations, including armed attacks on targets, which has in some cases resulted in the death of the child 'soldier.'
The report, which evaluated child labour across the globe, states about children in Turkey that "There are reports of children recruited by Kurdish militant groups that have been fighting for equal rights in Turkey for nearly three decades, although a cease fire declared in early 2013 remained in effect as this report went to press," adding that children are also being used in the drug trade, to which organisations such as the PKK have strong links.
The US report confirms a number of suggestions that the PKK have been using children for numerous activities, with figures from the Turkish Police Department's Anti-Terror Desk stating that the number of under-18s arrested in 'terror incidents,' rose between 2009-10 and 2010-11. Commenters on the PKK's activities, which in the past include kidnappings, assassinations, and bombing attacks of civilian and military targets, have also drawn attention to videos of PKK fighters, claiming that many of the 'fighters' are teenagers, if not younger.
A 2012 report by the TEPAV think-tank which did research on the identities of 1,362 PKK fighters who lost their lives between 2001 and 2011 confirms the US report that child soldiers are being used by the PKK. The TEPAV research indicated that of this figure, 42% of the recruits were under 18, with over a quarter of these being under 15 years of age at the time of recruiting. The youngest PKK 'fighter' to be recruited was just nine years old, and the youngest casualty of the 1,362 was only 14.
Research additionally shows that the PKK have a history of using children in their activities. Rachel Stohl, a former senior analyst at the Center for Defense Information, wrote in her report "Children in conflict: Assessing the Optional Protocol" that "In 1998, the Kurdish Workers Party (PKK) was believed to have 3,000 child soldiers in its forces, more than 10 percent of which were girls. Reports indicate that the PKK has used children since 1994 and even developed a children's battalion named Tabura Zaroken Sehit Agit. A child as young as seven was reported in the PKK's ranks."
With the USA drawing attention to the recruitment of children by the PKK occurring within Turkey, eyes will fall on the AKP government to act against this practice, an issue that the Rome Statute of the International Criminal Court calls a "war crime" and a "crime against humanity."